George Matheson, Broker/Owner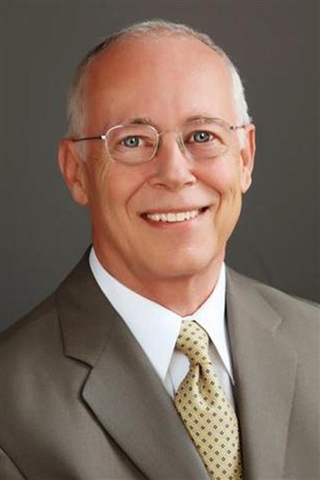 Cell: 319-331-7905
Office: 319-887-7228
Email Address: gmatheson@cbrep.com
Website: www.cbrep.com
Following a 15 year career in education, which included earning a PhD from Purdue University and spending 7 years on faculty/staff at the University of Iowa, George entered private business in Iowa City in 1977. A 40 year veteran in the real estate business--33 years as partner/owner--George is frequently recognized as a member of Coldwell Banker's International President's Circle (top 12% of Coldwell Banker sales associates worldwide) & has earned the Iowa Association of Realtors' Diamond Award for top performance.

George works with both residential and commercial/investment clients.

With a strong interest in giving back to the community, George has served as President of the Iowa City Community School Board, the Lions Club, & the local Realtors' Association. He has served on the boards of the Chamber of Commerce, the Iowa City School District Foundation, & Youth Homes, an organization serving youth in need. A long-time member of the Monday Morning Quarterback Club, a local University of Iowa & high school booster club, he served 2 years as President and moderator for their weekly meetings.

George & his wife, Mary Lou, have resided in Iowa City since 1970. Mary Lou is also a licensed REALTOR and is George's personal assistant. They have three adult children, all products of the Iowa City Community School District.

Call George, for proven real estate experience and an in-depth knowledge of the Iowa City/Coralville/North Liberty area.